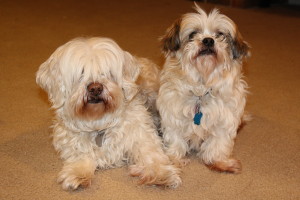 Everybody needs a spa day every now and then, and the pups are no exception. They were in dire need of baths and haircuts.  The problem has been the weather here is changing constantly from snow…to slush…to rain, which then turns to mud… you get the picture.  We were trying to wait for a reprieve from the crazy weather that makes them immediately filthy as soon as they step outside; however, upcoming forecasts suggested more messy weather to come so we went ahead and gave them a spa day, complete with manicures 🙂
We usually give them baths, trim their toenails and groom them all in one go.
Progress…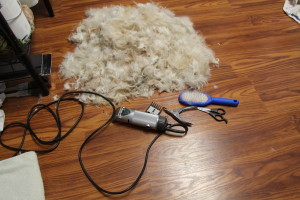 It was about time they shed their winter coats, even though it still feels like winter out there (25 degrees today!)  They look like completely different dogs.  They don't enjoy the "spa" process so much, but they certainly seem more playful and energetic afterward!
And finished!!!!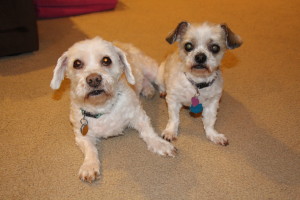 Thanks for visiting!  I hope everyone's having a great week 🙂