When I first planned my return to the "motherland" I knew there were a few things on my bucketlist. Months prior, I had stumbled upon a blogger's pre-wedding photoshoot she had done in S. Korea. After reading more about it, looking into studios and watching people's videos on it I knew I wanted to do it.
Let me tell you the experience did not disappoint! Even my husband thought it was a worthwhile experience.
Now, to clarify even though they call it a "pre-wedding photoshoot" my husband and I had been married for five years already.
I will say the process was not particularly simple to book. We contacted several studios and communication was difficult with the language barrier and getting answers to our questions was not easy. (Hopefully, many of the studios have streamlined their booking process since then.)
After some frustration trying to book a session directly with a studio we found an agency called How2Marry who helped facilitate the process.
We finally settled on La Promesse Studio located in the Gangnam district of Seoul. The studio itself isn't huge but one would never know that from the pictures. It seems every square inch of it was purposefully thought out.
The package included the following:
Tuxedo rental
Transportation to and from Tuxedo shop
Transportation to and from Hanbok shop
Makeup services (on site)
Hair stylist (on site)
Dressing assistant
2 English translators
Videography
Photographer
Studio use
5 dress changes
Here are a few more images from the shoot. (The quality had to be reduced a bit to be able to load faster.)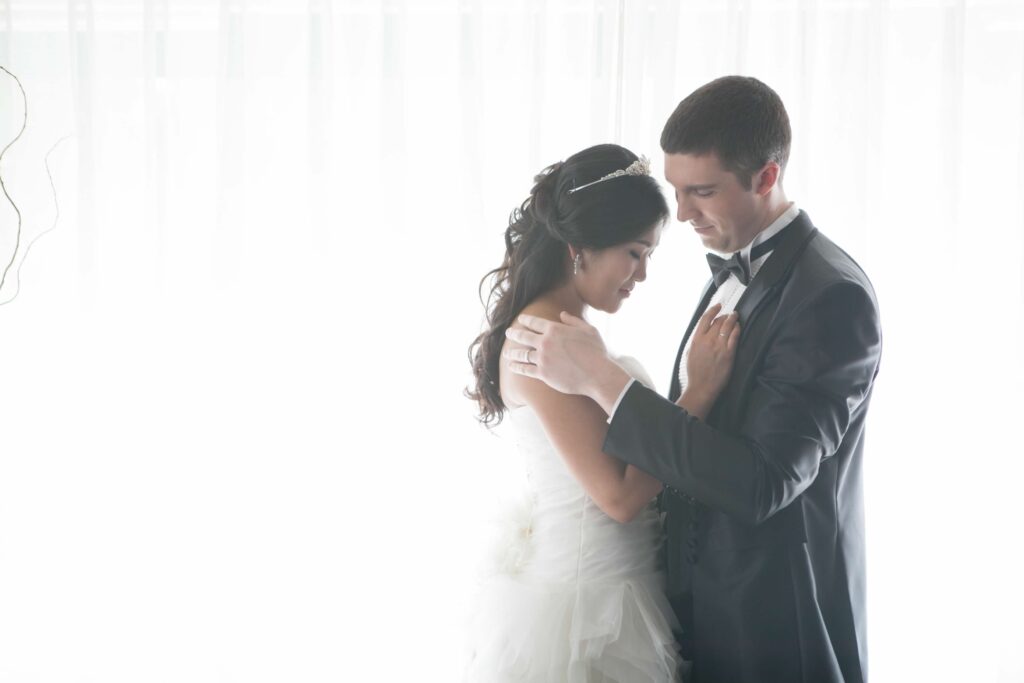 Thanks for stopping by!