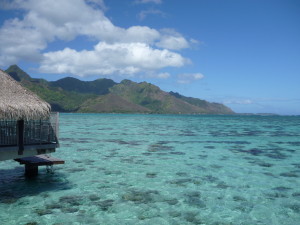 Welcome to my travel diary!  I've decided to share some of the places I have loved visiting.  I thought I'd start out this series with an amazing place that I hold near and dear to my heart…French Polynesia!!
We spent two weeks there for our honeymoon back in 2010 and it was just perfect!  Of the polynesian islands we stayed in Bora Bora, Tahiti, and Mo'orea.  I highly recommend visiting as you won't regret it.  Here is a glimpse of our honeymoon in photos.  Enjoy!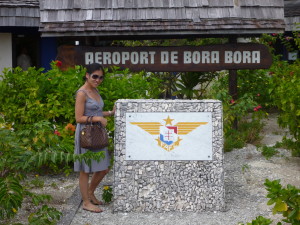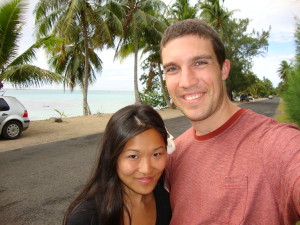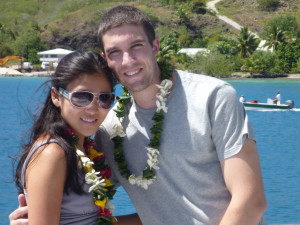 The islands offered various excursions you could do.  We decided to swim with the sharks and sting rays.  We had an underwater camera so we got some shots of them up close.  There were no nets or barriers between us and the sharks so they were very close.  The stingrays you could touch and pet if you wanted.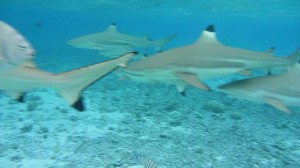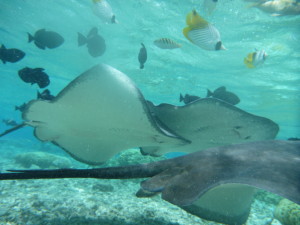 Check out this video we took while swimming with the Sharks
We also did a lot of snorkeling through the coral gardens.  They have some of the most beautiful coral in the world. We saw a lot of amazing (and some really weird) creatures…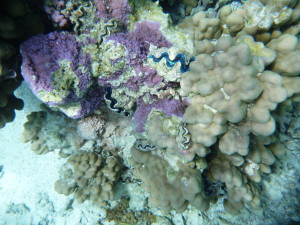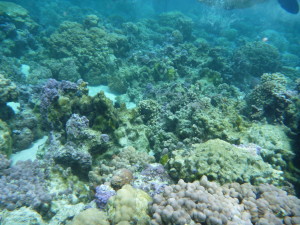 Here is a picture of me snorkeling.  I was afraid to touch the bottom…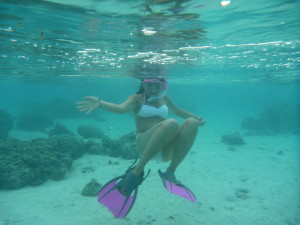 after we discovered this guy…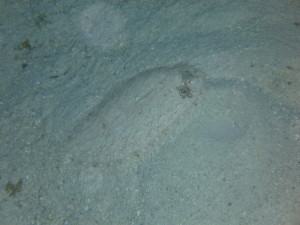 Looks like sand, right??  Well…it wasn't.  These guys can zip around the ocean floor really fast.  We had to watch it for at least a minute before it moved again.  I did not put my feet down while swimming or snorkeling for the rest of the trip because I was afraid to step on one.
Me feeding the fish during one of our excursions.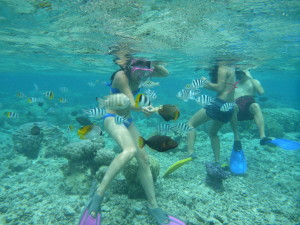 We also visited a private island for a romantic lunch.  It was a little overcast that day.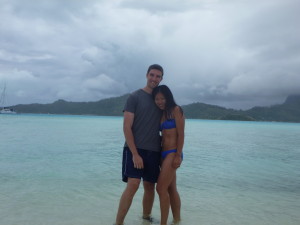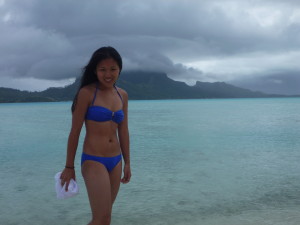 The views and sunsets were the best…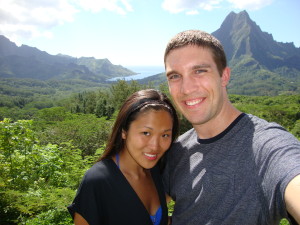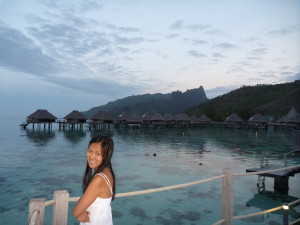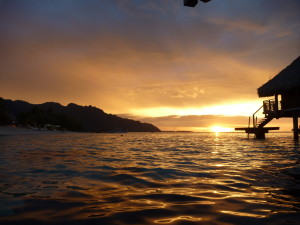 Thanks for reading!  Have a great weekend 🙂